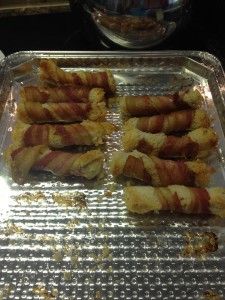 Picture of finished product – oops should have taken the picture before eating some.
Ingredients required:
2 375 g bacon packages
2 loaves of white bread
1 284 ml can Campbells cream of mushroom soup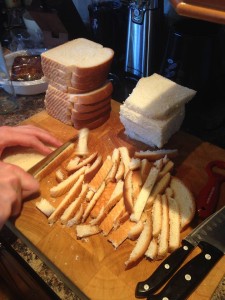 Cut crusts off bread.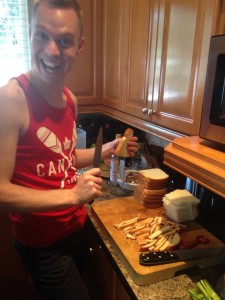 Presentation is everything as per Nicholas.
Then flatten with a rolling pin – we got really inventive and used a wine bottle instead.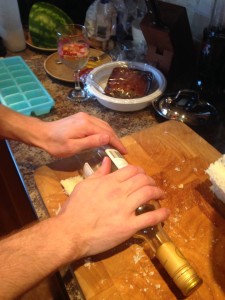 Spread cream of mushroom soup  on each slice of bread.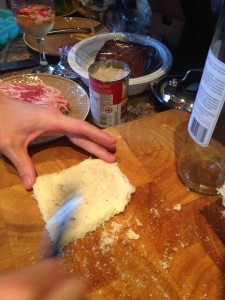 Cut bacon slices in half and wrap around bread creating rolls.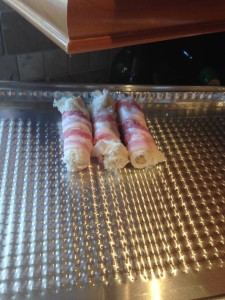 Then put them on a baking sheet.
Bake at 350 F for 10 minutes, turn and bake for another 10 minutes.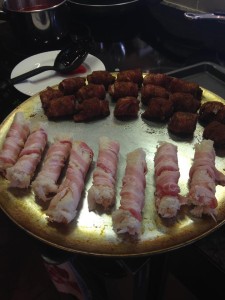 The 2 bacon appetizers together we made that day.  Is was a bacon kind of cookoff.